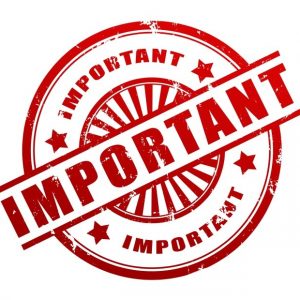 Tape Release 11/8/23
November 8, 2023
Tape Release Wednesday November 8th, 2023
Membership updates:
You need to be aware of two deadlines this week, number 1 open enrollment at Frontier ends tomorrow for all Frontier active members, please make sure to verify your benefits as you cannot make any changes after November 9th. Also, tomorrow is the deadline to mail in your ballots. The Union goes thru a great deal of cost and effort to conduct an election, please participate by mailing in your ballot.
The Union Tape has been down all week. We're currently working with Willie Gladney's group to try and get it fixed, hopefully it'll be up soon.
This is your Secretary Diane Papas thanking you for reading this message.