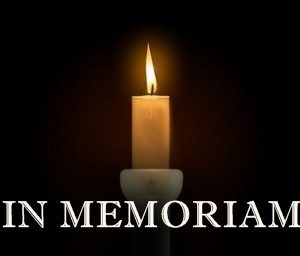 Tape Release 1/27/21
January 27, 2021
I'm saddened to announce the passing of retiree Anthony DePetres. Anthony passed away on Monday at the age of 87. He had back surgery in November and developed an infection that the doctors never could get under control. Anthony retired in 1994 with over 40 years of service and was a PBX IR tech at the time of his retirement. The following arrangements have been announced.
Calling hours will be held this Thursday, January 28th from 4-7pm at Vay-Schleich and Meeson Funeral Home, 1075 Long Pond Rd. A mass will be celebrated this Friday, January 29th, 10am, at St. John the Evangelist Church, in Greece.
On behalf of the Union we extend our condolences to Anthony's family and friends.
Also, Arrangements have been announced for our CWA Brother Derrick Burroughs who unexpectedly passed last week.
Calling hours have been set for this Sunday, January 31st from 1-3pm, at the New Comer Funeral Home located at 2636 Ridgeway Ave, Rochester, NY 14626. A Memorial service is planned for this upcoming June. We're all stunned by this unexpected loss.
This is your President John Pusloskie, thanking you for calling your Union tape, and we are CWA Strong.