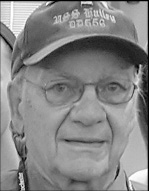 Passing of Retiree Larry Broccolo
September 18, 2020
I'm saddened to announce the passing of retiree Larry Broccolo. Larry retired in 1996 with 29 years of service and was an IR PBX tech at the time of his retirement. The following arrangements have been announced:
Calling Hours:
Tuesday, September 22nd, 2020 at Dierna Funeral Home, 2309 Culver Rd, Rochester, NY 14609
Funeral Mass:
Wednesday, September 23rd, 2020, 10:30am at Church of Holy Spirit Webster, 1355 Hatch Rd, Webster, NY 14580
Larry was a proud member of Local 1170 and loved meeting with other retirees at various events.
On behalf of the Union, we extend our condolences to Larry's Family and Friends.