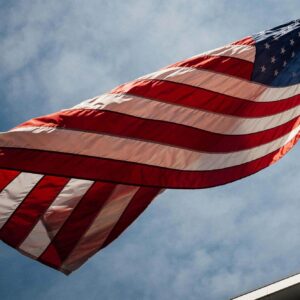 What I'm Thankful For – My CWA Contract
December 8, 2017
What I'm Thankful For – My CWA Contract
November 20, 2017
Happy November Sisters and Brothers,
I'm Lori Manuel, Executive Vice President of Local 3640 in Winston-Salem, NC and am employed with American Airlines.
This is the month that we get together with our family and close friends and celebrate what we are thankful for! I want to share with all of you what I am MOST thankful for: my contract. My contract is between The Passenger Services Group with American Airlines, Inc., and CWA-IBT. It's like the blanket that I use when I'm cold at night. Seriously, I remember the days prior to our first contract. Management would treat agents however they saw fit. If they liked you, you got a good review, if they didn't care for you, your reviews were not favorable. Throughout the years, we struggled to get a majority vote for the US Airways group. The third vote was the charm, with the passage of our CWA contract in 1999.
Since passing our initial contract we've gone back and forth with management; taking concessions to save jobs and coming back later to win better pay, benefits and standards for our members. We amended our contract in 2005 when we agreed to take major concessions to save US Airways. By giving concessions, we saved hundreds of jobs and saved our company from having to file bankruptcy. The concessions included a considerable pay decrease, losing one week of vacation, two holidays, partial pay for sick time, double time, and shift differentials. By the end of 2012, we won all of our concessions back, with the exception of double overtime. And the most important event took place in October 2011, when all of our "offshore" offices were closed and the work was returned to the U.S. from Central America. Our workers gladly gave the concessions to help out, AND at the same time realized how important it was to have "contract" protection. The work was brought back because of my union, the Communications Workers of America, negotiated with US Airways to bring back quality jobs.
After US Airways and American Airlines merged, I was also part of the organizing efforts at American Airlines along with several other organizers. We hit the road hard explaining how contracts actually work for you, the worker, and the protection you get as a Passenger Services Agent. We visited several offices, airports, and even homes since our workgroup includes reservations agents that work out of their homes. We also went on road shows around the country to explain the benefits of having a contract and how the protection benefits you.
I was the Mobilization Chair and called on numerous agents, friends, and co-workers who understood how much stronger we would be if American Airlines workers voted to unionize. These volunteers were known as "Take 10's". I counted on the Take 10's to help distribute information and updates throughout the entire campaign and even more so during bargaining. These were stewards, fellow co-workers and sometimes just a buddy that I knew I could call upon. They would take flyers, Action Pins and any information that needed to be shared with others so agents were kept informed on the major issues important to us and the union. Of course, when we were bargaining, we couldn't share the information being passed back and forth between the union and the company, however, updates were always given on which articles were being discussed at each session. Bulletin boards were full of information about what was happening and we would always wear our red CWA Local 3640 shirts on Thursdays. This was when US Airways was around 9,600 strong. Then, because of our non-stop organizing efforts, American Airlines voted to join our union in 2014 and we gained another 16,000 agents under our current contract. And we also got our double overtime back, better wages, higher shift differentials, departmental premiums and much more. We were so happy that American Airlines joined our cause.
I'm glad I could help play a part in making a difference. I'm fortunate to still play a part every day as an active Steward and of course, Executive Vice President of Local 3640. When people ask what I'm thankful for, I'll proudly say: "My CWA Contract."
Thank you and Safe Holiday Travels.
In Solidarity,
Lori Manuel
CWA EVP Local 3640