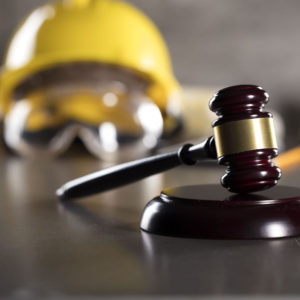 What To Do If You Are Experiencing Unfair Labor Practices In Your Workplace
December 8, 2017
There may be some questionable practices going on in your workplace, but how do you tell if your workplace is violating any laws? We created a brief overview of the National Labor Relations Act and specific practices that the act prohibits.
What Is An Unfair Labor Practice?
An unfair labor practice is an action taken by an employer that violates the National Labor Relations Act of 1935, which guarantees basic rights of private sector employees to organize into a union. Congress enabled the National Labor Relations Act (NLRA) to encourage collective bargaining and curtail certain private sector labor and management practices, when left unchecked, can harm the general welfare of workers, businesses, and the US economy.
Unfair Labor Practices By Employers
Some of these unfair labor practices by employers are outlined below:
An employer cannot interfere with an employee's right to representation, including the making of threatening statements, question employees who assert their labor rights, or make false statements to employees seeking to unionize.
An employer may not interfere, through financial means or otherwise, with the formation of a union within the workplace.
An employer may not discriminate against an employee in order to encourage or discourage membership in a trade union, even an employee who has filed charges or given testimony. This includes promising increased benefits or wages to discourage union support
An employer cannot refuse to bargain collectively with the representatives of the employers, refuse to provide necessary information to union representatives, refuse to sign a written contract once an agreement is reached, or refuse to recognize a majority union.
An employer cannot change a personnel policy or procedure without first notifying the union and allowing a change for negotiation
Unfair Labor Practices By Unions
Just like employers, the NLRA also protects employees against unfair labor practices by unions.
A labor organization may not threaten that an employee will lose their job if they don't support the union
A labor organization may not seek the punishment of an employee for not being a union member.
A labor organization may not engage in picket line misconduct, including threatening, assaulting, or barring non-strikers
A labor organization may not refuse to process a grievance due to employee criticism of union officials.
A labor organization may not strike over issues unrelated to employment terms and conditions.
Steps After Filing A Charge for Unfair Labor Practices
After a charge is filed with the Regional Director, the investigation will begin. The Regional Director will determine whether formal action should be taken. During this step, a withdrawal or refusal to issue complaint may occur, or the Regional Director may file for an injunction. Once the investigation is complete, the Regional Director will issue a complaint and notice of hearing, of which the respondent must answer in ten days.
Next is the hearing and decision, where an administrative law judge recommends either an order to cease and desist from the unfair labor practice or will dismiss the complaint. If the judge finds wrongdoing, a remedial order will be placed and the court of appeals can enforce, set aside, or remand all or part of the case. If appealed, the trial will be handled by the Supreme Court.
If you think your workplace is demonstrating unfair labor practices, contact CWA Local 1170 today for guidance.