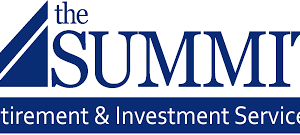 Social Security & Retirement Educational Seminar
March 21, 2018 at 6:00 pm - 8:00 pm
Event Navigation
Join us for an Educational Seminar
Regardless of when you plan to retire, Social Security will likely be an important part of the road ahead. Join us  for a no-cost, no-obligation seminar that will answer your Social Security questions and discuss routes you can take to help get the most out of your benefits. Find out how to set a clear direction on your road to retirement.
Wednesday, March 21, 2018 at 6:00pm
at I-Square 400 Bakers Park, Rochester NY 14617
Hosted by:
Robert Wright
Financial Advisor, The Summit Retirement & Investment Services
RSVP:
Ellen Harnischfeger
ellen.harnischfeger@cunamutual.com or (585) 453-7230
Reserve your spot today!