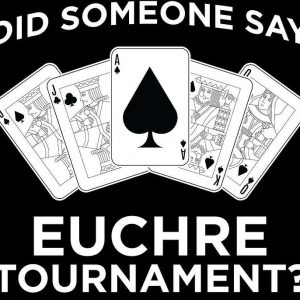 Retiree Euchre Tournament
November 4, 2023 at 1:00 pm - 5:00 pm
Event Navigation
RETIREE EUCHRE TOURNAMENT
Saturday, Nov. 4th, 2023 @ 1:00pm
It's time to get together for a fun afternoon of Euchre with your fellow retirees.
The Club will provide coffee, soda, beer, water and some snacks. If you want other beverages, please bring your own.
Price: $10.00 Club Member or Spouse, $15.00 Non-Club Member
Please call the Hall right away to register. The parking lot can only accommodate about 25 cars, so carpool if possible.
Deadline to register is October 23rd, 2023
585.647.1170